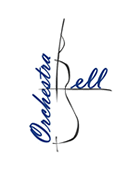 Youtube Playlist:
Check out our YouTube playlist here.
"Like" our Facebook page for current events!
Welcome to the L.D. Bell Orchestra Web site!
Stay tuned for updates about the 2019-2020 school year!
We are in the process of updating our Web site to have the latest information for calendar dates, orchestra information and booster club updates. Please check back often as we will be adding more content in the days and weeks to come.
Attention - Update March 29
This week we will start our first round of Zoom meetings and online homework. Check your Google Classroom for all pertinent information.
If you have any questions please email Mrs. King.
Orchestra Pictures 2019-2020
Your photos are now available online! I will send out an email about how to download both your photos and the copyright release so you can print them.