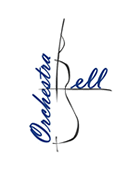 Youtube Playlist:
Check out our YouTube playlist here.
"Like" our Facebook page for current events!
Welcome to the L.D. Bell Orchestra Web site!
Stay tuned for updates about the 2019-2020 school year!
We are in the process of updating our Web site to have the latest information for calendar dates, orchestra information and booster club updates. Please check back often as we will be adding more content in the days and weeks to come.
Orchestra Registration Day, Wednesday, August 21
Orchestra registration day is a required event for all orchestra students and parents regardless of trimester enrollment. Information has already been emailed out about our parent volunteer needs. If you did not receive the email please click the link below to sign up. We are in need of noataries, so if you are a notary please sign up in the notary spot. Thank you!
4:45 pm for Juniors and Seniors beginning with a parent meeting
7:00 pm for Sophomores beginning with a parent meeting
Orchestra Pictures 2018-2019
Your pictures are online! https://portfoliostudio.net/p895509248