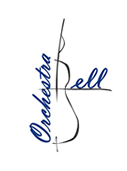 Welcome to the L.D. Bell Orchestra Web site!
Stay tuned for updates about the 2023-2024 school year!
We are in the process of updating our Web site to have the latest information for calendar dates, orchestra information and booster club updates. Please check back often as we will be adding more content in the days and weeks to come.
2023-2024 Calendar Updated
The 2023-2024 calendar has been updated. Make sure you click in the lower right corner to sync our calendar to yours so you don't miss important dates, rehearsals, events, etc.
Popcorn Fundraiser
Our online popcorn fundraiser will begin on Monday, October 2 and end on Friday, October 13.
Beyond the Measure
Mrs. King was interviewed recently on Beyond the Measure, a podcast about music education, episode 20. To listen you can click the link below, or find it wherever you listen to your podcasts.