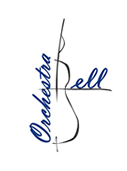 Private Teachers
Catherine Beck, Violin
Catherine Beck is a violinist and violist who loves all genres of music. She received her Bachelors of Music in Violin Performance at Texas Christian University where she studied with Ronald Houston and Elisabeth Adkins. Catherine's love of jazz bloomed when Professor Houston introduced her to Stephane Grappelli's jazz violin playing, which led her to study bluegrass and jazz with Grammy-nominted artist Casey Driessen. Catherine is currently pursuing her Masters Degree in Instrument Performance at Southern Methodist University where she continues to study with Ronald Houston.
When not teaching she enjoys studying and performing other styles of music, specifically jazz, Celtic, and fiddle music. Catherine hopes to use these styles in her teaching to encourage her students to explore new creative and fun ways to play music.
Jacob Burk, Viola
Music has been a part of Jacob's life since the start. Though it was not until age 5 that he began his studies on viola. He is from Hurst, Texas where he began studying viola through the Suzuki program. Jacob took part in youth orchestras, viola ensembles, and performed at events such as the American Viola Society Festival at Oberlin and Suzuki Association of the Americas in Minneapolis through the HEB ISD Suzuki program. In his youth, he studied with Susan Pugh, Catherine Forbes, and Amy Tomlinson. Jacob was also a part of the Greater Dallas Youth Orchestra for multiple years and attended TMEA All-State. In 2022, Jacob completed his undergraduate degree in viola performance under full scholarship at Texas Christian University studying under the direction of Dr. Misha Galaganov. Currently, Jacob is pursuing a graduate degree in viola performance at Texas Christian University with an assistantship under the direction of Dr. Misha Galaganov.
Jacob maintains a studio of violinists and violists, frequently performs with various quartets, and is a part of local symphonies. He has also had the opportunity to perform concerts with the Music for Food initiative as well as work with and learn from renowned artists such as Matthew Lipman, The Rolston Quartet, Miguel Harth-Bedoya, Paul Silverthorne, and Rumen Cvetkov. As of recent, Jacob has been hired as faculty for chamber music festivals and has taught masterclasses over both orchestral repertoire and solo repertoire. Jacob is also a recent Virtu Foundation scholar, performing on a viola on loan from the organization. The viola is of late 19th or early 20th century French origin bearing a facsimile label of Nestor Audinot dated 1890. Jacob has recently organized fundraising concerts, enjoys discovering new music for the viola and has arranged/transposed music for viola. He recently began exploring different areas of music: different instruments, producing electronic music, exploring different styles of viola playing, like jazz, and is growing to have an even more spiritual connection with music. For more information about Jacob: https://jacobburk.squarespace.com/
Kristine Fish, Violin and Viola
Kristine Fish is a violinist and teacher passionate about sharing her knowledge of string pedagogy. She graduated from the University of Texas at Arlington with a Bachelor's in Music Education and teacher certification where she studied with Dr. Timothy Angel. Kristine Fish also holds an Associate's Degree in Music from Tarrant County College where she studied with Becky Rathbun.
When not teaching, she plays violin for church services, weddings, funerals, and other events. She is a part of the Seasonal Strings quartet and a local world music band named Sombati. She is also a Suzuki teacher with the Fort Worth Youth Orchestra Suzuki program.
Joseph Fisher, bass
Joseph Fisher is a double bassist with a love for music of all kinds. Graduating from Linda Keefer's final year at Arlington HIgh School, he received a bachelor's degree in Music Media from the University of Texas at Arlington. Throughout college, he followed his heart and diverse interests - taking film scoring, additional upper levels of music theory, taking classical bass lessons from Dr. Jack Unzicker and jazz lessons from Brian Mulholland, playing in rock bands, and even writing and self-publishing a book of short fiction. This widespread curiousity is encouraged with his colleagues, friends, and students.
Approaching collaboration and education, Joseph's biggest priorities are comfort and partnership with the instrument and the environment. He owes this understanding to Dr. Unzicker, as well as to one of the world's most important bass players, Francois Rabbath. Joseph makes it a goal to show his students music that inspires him - music that they may not have heard otherwise.
When not teaching, Joseph continues working in the music industry. He assists with booking and events at the Levitt Pavillion Arlington, producing and performing on albums for other musicians, and leading his own band.